Playing Online Bingo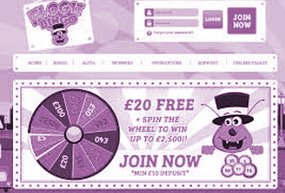 Online bingo is almost similar with the actual bingo game played in land-based gaming establishments except that most of its functions are fully automated - from calling the next number played up to marking off the numbers on the cards. This auto dab feature eases the gameplay of players as they only need to focus on the winnings they may get from different winning combinations. The game may also automatically claim and redeem the total winnings at the end of the game.
Aside from knowing these advancements from the game, it is also important for its new and regular players to familiarize themselves on the rules and mechanics of online bingo.
Register in an Online Bingo Site
Before the "card dabbing" starts, it is required to register an account in a reputable bingo gaming site. There are numerous sites which offer several online bingo rooms for its players. They also have different exclusive perks which include no deposit bonuses, sign-up rewards, and many more. But above all of these, it is very essential to also consider the credentials and history of the preferred bingo site before signing up. Checking for these casino features for sites you are interested in playing can be a daunting task. But no worries, our friends at BestUnitedKingdomCasinos.com can help you find the perfect establishment for your needs without any hassle. Just follow the link and read their fantastic reviews and guides for the best legal UK online casinos.
Choose a Bingo Room
Players can now decide on which room are they going to participate on upon registration,. There are different rooms which have various game types assigned per room - the 90 Ball, 80 Ball, and 75 Ball game options. These game types vary on the total numbers available on its cards, number of balls rolled, winning patterns, and prize amounts.
The 90 Ball card has 15 numbers in 3 rows; while the 80 Ball has 16 numbers formed in a square. The most numbered card belongs to the 75 Ball bingo which has 24 numbers and a star symbol in the middle of the grid which acts as a free square.
Most of these rooms host only one game type for its players, but some rooms can have "mixed games" and facilitate more games types. There are also rooms which consider the number of participating players before starting an official game.
Purchase Gaming Tickets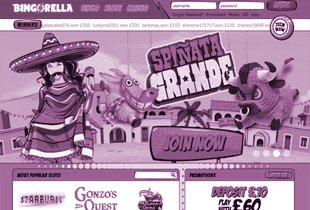 Players can buy game tickets once they're inside a bingo room. They can buy as many tickets as they want as long as the room ticket limitation is considered. Most bingo rooms limit their players to at least 1 ticket up to a maximum of 48 tickets. The total number of tickets which can be purchased usually depends on the game type featured on that room.
Once tickets are secured, players can now start playing the game. Most online bingo platforms use a random number generator or RNG to select bingo balls with numbers on it. This software also assists its players on automatically marking off the chosen number on the card and informing players on how many card numbers are left before winning the prizes at stake. The RNG will continue generating numbers until one of the players in the room hits "bingo" and win the prize on that round. It will carry on selecting random numbers until the jackpot prize is won.
Bingo games are usually composed of several rounds which have different winning patterns. The easier lines on the earlier stages offer lower stakes; while the harder patterns - which are usually on the latter part of the bingo game - are the highest paying ones.
Collecting Game Prizes
Winnings are also automatically collected by the software to ease the process. Prizes won are converted into credits which are directly transferred into the player's account. These credits may be used to buy more tickets and participate on other bingo games or withdrawn by the player to cash it out.
Some games may also have multiple winners per round, per game. If this happens, winning players will share the prize at stake.
There are also other rooms which offer exclusive jackpots and special prizes to its players. These are usually triggered with a certain number of selected balls present in the card. Extra winnings are automatically credited on their accounts on top of the regular payout amounts.
Players can actively chat with other participating players in the room as the game progresses. They can also win exclusive bingo bonuses by conversing and playing games with a chat moderator.
In general, it is important for players to know the rules and mechanics of the game on the site they're playing on. According to an article from Winner Gambling several online bingo sites have different gameplays from the others. There may be restrictions from creating duplicate accounts under one person or deposit requirements before starting one game.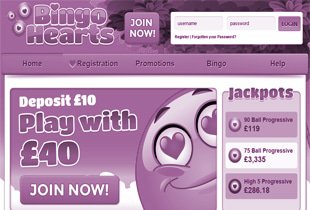 Players should also read through the cash out rules of these sites before they register their accounts. Most bingo sites offer different cash out methods and time frames to its players. Some sites have rules on timed deposits wherein players can only withdraw or cash out at a given time or schedule. It is also recommended to do this first before depositing more credits to play more games.
Withdrawal of in-game bonuses and other promotional rewards may also differ from one site to another. Some may only allow players to cash out these extra credits on a different timeframe and not with the initial deposited amount.
Above all these, players should always read through these sites terms and conditions before creating their accounts. They may opt to talk to the site's customer support to fully understand these rules. Players may also click here for more information about online bingo games and how to win huge amount of prizes.. It pays to know the terms and conditions prior to playing in any gaming site.